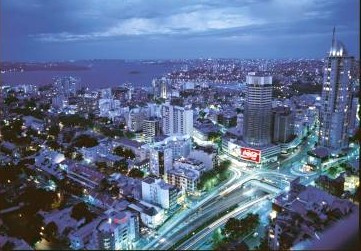 Kings Cross is famous for being Australia's best known entertainment precinct. It comes alive at night time with a huge selection of bars, restaurants, clubs with live shows and entertainment venues that are open 24/7.

'The Cross' as it is affectionately known has transformed its image in recent years with flash eateries and cutting-edge clubs attracting young people from Sydney and abroad. Kings Cross buzzes with nightclubs, live music and the fleshier side of life, whilst nearby Potts Point and Woolloomooloo have more upmarket establishments that are popular with trendy urbanites.

You will find a large supply of budget accommodation and backpacker hostels in Kings Cross, as well as more luxury hotels for the discerning traveller to Sydney.
The accommodation at the Leisure Inn Suites Sydney provides the ideal place to stay in Kings Cross for the budget conscious traveller. The Lido Suites provides both holiday makers and business travellers with discount hotel rooms and suites. This Kings Cross accommodation features modern amenities and is close to all of the excitement that the city and the Cross has to offer. Lido Suites blend contemporary design with the hip ambiance of Kings Cross. Set in the heart of lively Kings Cross, Lido Suites is located amongst Kings Cross' famous nightspots, clubs, restaurants and cafes.


Price Range: from A$109


2 Roslyn Street

Kings Cross, Sydney, NSW



Accommodation Availability and Rates

Kirketon Boutique Hotel in Darlinghurst is a 5 star boutique hotel that provides Kings Cross accommodation for both discerning corporate & leisure travellers. The Kirketon Boutique Hotel has a number of guests facilities and services including Lounge Bar, Direct Internet Access, Guest Laundry, Gym & Fitness Equipment, Massage, Restaurant, Room Service, 24 Hour Reception, Babysitting Service and Daily Housekeeping that will make you feel at home the next time that you stay in Sydney.


Price Range: from A$124 (7 night rate)


229 Darlinghurst Road

Darlinghurst, Sydney, NSW



Darlinghurst Rates & Availability

The Mariners Court Hotel is ideally positioned in Woolloomooloo, Sydney and is a budget B&B accommodation that has been specifically desgined to suit leisure & corporate clients. With such a central location the Mariners Court Hotel is conveniently positioned so that guests can take advantage of some of the nearby local attractions including Woolloomooloo Wharf, Botanic Gardens, NSW Art Gallery, Opera House, Kings Cross, City centre, Circular Quay, shopping and a fine array of restaurants. One of the best things about the area is the wharf, where it is really nice to just go for a walk and is also a popular place for fishing.


Price Range: from A$115


44-50 McElhone Street

Woolloomooloo, Sydney, NSW



Woolloomooloo Rates & Availability

Need Help? Submit an Accommodation Request

Jolly Swagman Backpackers Sydney provides budget conscious travellers with quality hostel accommodation in Kings Cross. For over 20 years the Jolly Swagman Backpackers Hostel has been the heart and soul of the Australian backpacker/hostel world. Being centrally located, the Jolly Swagman Backpackers in Kings Cross is only 5 minutes walk from the beautiful Botanic Gardens leading on to the Opera house, the famous Sydney Harbour Bridge and the CBD. The friendly and helpful staff can guide you on a walking tour of the city or direct you to the great restaurants, pubs and nightlife entertainment.


Price Range: from A$25


27 Orwell Street

Kings Cross, Sydney, NSW


Kings Cross Hotel Accommodation
Jolly Swagman Availability and Rates

The City Resort Hostel in Woolloomooloo provides backpacker hostel accommodation at discount rates for those people travelling on a budget. The City Resort Hostel provides both holiday makers and business travellers with discount rooms and this Woolloomooloo accommodation features modern amenities and is also close to everything that the city has to offer. When you stay at the City Resort Hostel in Woollmooloo you will not only get the backpacker hostel with the best location that Sydney has to offer but will also get super cheap prices too.


Price Range: from A$42


103-105 Palmer Street

Woolloomooloo, Sydney, NSW


City Resort Hostel Information
Woolloomooloo Rates & Availability

Need Help? Submit an Accommodation Request